Crack windows 7 password from sam file. Which is the best cracker to crack Windows 7 password? 2019-02-21
Crack windows 7 password from sam file
Rating: 6,3/10

1025

reviews
Cracking Windows 7/2008 SAM File
Fourth step This step is mandatory. To understand that we need to learn how Windows account security works. But how long is long enough? The system will discard those changes and will act as if nothing happened. Google being a full-text search engine, it indexes entire web pages instead of just titles and descriptions. You can use the net user command to change any user's password to whatever you'd like. So instead we use one of the online services to crack our hashes.
Next
Password Cracking: Lesson 2: Using Kali, bkhive, samdump2, and John to crack the SAM Database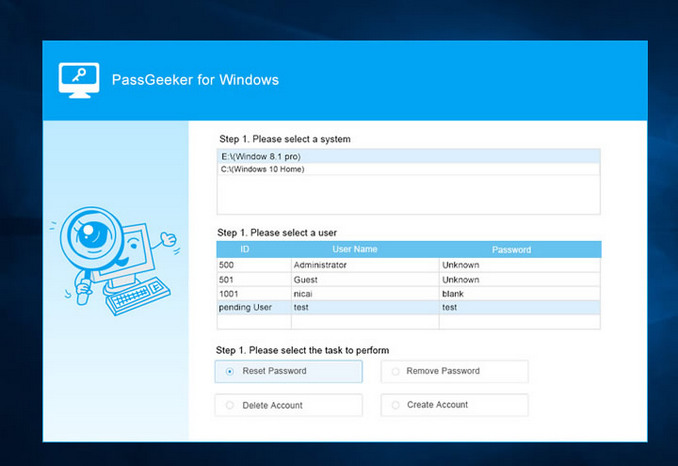 But to be on the safer side, a 16+ character password is recommended. L0phtCrack - Probably the most wildly popular password cracker out there. Therefore, these choices are more secure. Load hashes using the Load button. Run ophcrack and set the number of threads under the Preferences tab to the number of cores of the computer running ophcrack plus one. Find or create a Windows 7 installation disc. Ophcrack rainbow tables are avaible at.
Next
How to Crack LM and NTLM Hash: CudaHashcat
Enter the security code and move to the next page. It is very simply and elegantly designed specially to help those who are not computer person. This key varies depending on your computer's manufacturer. If you change this value, you have to exit ophcrack and to restart it in order to save the change. Experts Exchange gives me answers from people who do know a lot about one thing, in a easy to use platform. To read more about Rainbow Tables see.
Next
Cracking Windows 7/2008 SAM File
Any 14-character or smaller password that uses any combination of numbers, small letters, and capital letters should be crackable. In this method the password is converted into hash using the step-by-step method shown below. Password recovery disk have been burned successfully. Apply the most current service pack. I am going to use the freely available Hash Suite 3.
Next
How to Crack Passwords with pwdump3 and John the Ripper
It is a professional password recovery tool that is meant to reset or unlock computer password. Another Easy method, Using ophcrack to Hack into Admin Account: This is a type of offline cracking, Just grab. It's quick, it's easy, and it's effective. This is also locked to all users, including Administrator, while the machine is in use. This is an excellent reason to practice good physical security! Password protection adds another level of security to your computer. But almost all will fall to L0phtCrack given enough time.
Next
How to Crack LM and NTLM Hash: CudaHashcat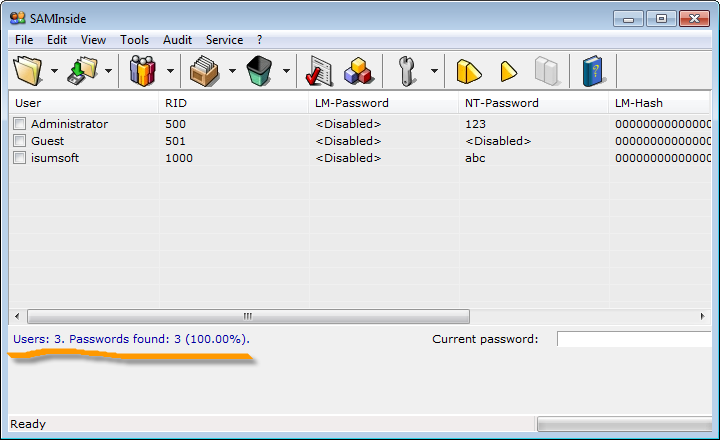 Applying the most current service pack adds the code necessary to use Syskey. Ophcrack can recover 99% of passwords from Windows 7 or Windows Vista. It's quick, it's easy, and it's effective. Third step This step is optional but will speed up the cracking process. Using Encryption Second line of defense is using encryption. Researchers say that your password should be at least 12 characters long. Edge Out The Competition for your dream job with proven skills and certifications.
Next
Retrieve, Crack Win10 Anniversary local password from SAM/SYSTEM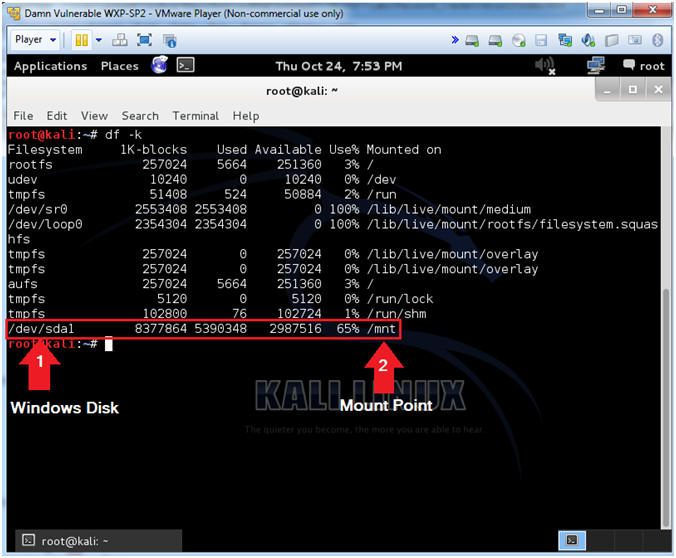 You can then save the results of a cracking session at any time with the Save button. Instead of formatting your computer and losing all your files, give this a try. Then install and enable the Vista special tables set. By which I mean be prepared to wait for months or years if you have a spare supercomputer lying around and expect to not see the answer in your lifetime if you don't. It is free and works great.
Next
Cracking Windows 7/2008 SAM File
The system will boot normally after a few seconds. Keep in mind that storing the rainbow tables on a fast medium like a hard disk will significantly speed up the cracking process. In this scenario, you will be prompted for the password before the password dump starts. Install Tables button , enable green and yellow buttons and sort wisely up and down arrows the rainbow tables your are going to use. Using a password reset disk is a very common option to. The technology use by Google to craft their product is absolutely smart and intuitive that everybody feels simple to use.
Next