Remove excel workbook password using vba. Forgot Excel Workbook Password 2019-02-28
Remove excel workbook password using vba
Rating: 8,1/10

1070

reviews
How to Crack Excel Worksheet Password
Wait for the process, it may take a while, or it doesn't response, if the password is strong. Unlock password protected excel file online free. On the Encrypt Document dialog, clear the small black dots from the password text box to set it blank. You should protect your complete workbook then only authorized users can view or modify the data. If want to unprotect the Workbook, follow the steps below: Unprotect Excel Workbook with password 1. I've never had much faith in them, assuming that they could be disabled with hours of computer-work, but his answer worked for me with two minutes of work.
Next
excel
This is where it is in Excel 2010. Not the answer you're looking for? If we mention it as True that means protect the workbook windows. There are third-party software tools and services which claim to crack passwords. You will likely find an executable file named hashcat64. Also I have made a macro create password based on certain user inputs, but need to use that password to protect the sheet which can be passed as a parameter. The versatility of this software resides on the sophisticated algorithms that allows the program to run various cracking engines. But there is a better way.
Next
VBA for Excel & Access: Remove workbook password.
So, if the users could enter the correct password, then he can review the content in the entire workbook. Once you download and install Excel Password Cracker, follow the steps below to crack the Excel sheet password. Open the Excel file, click on Review, and then click on Protect Workbook. However, before you give in, let me share some of the methods I use to remove passwords. If you want to completely remove protection from a workbook you previously protected, just follow the steps below and unprotect workbook without losing data. When messing around with password removal it is easy to make files unreadable, so make sure you back-up before doing anything.
Next
#1 Remove Password From Excel Using VBA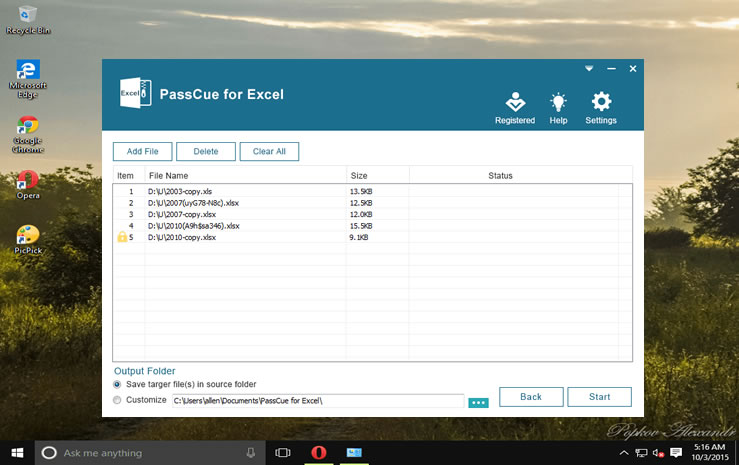 If we want to protect workbook then you have to mention password argument, otherwise you can omit it. This encryption significantly changes the file and the things which can be done to it. Click the link below to find it. Here we highly recommend using tool, which is a fully working third party tool to simply unlock the password protection in Excel without damaging original data. It could take a while depending on the complexity of the password. Paste the following piece of code to that page. Office 365 Excel 2016 at this point in time of this msg.
Next
Forgot Excel Workbook Password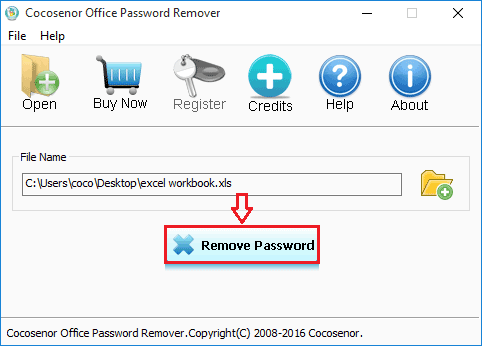 It can easily take days, or weeks, or months. But since now you are all locked out of your very own Excel workbook file, you need to do something to uprotect Excel workbook password. The highlighted section below shows where the password code is: We could edit these text files to remove this code before changing the file back to a. Wait for the it, it may take a while to respond. Express the sheet you're working on as a sheet object and pass it, together with a logical variable to the following sub: Sub SetProtectionMode MySheet As Worksheet, ProtectionMode As Boolean If ProtectionMode Then MySheet.
Next
Remove password from Excel Workbook / Worksheet
This program provides two ways: Recover Excel open password with brute-force attack and and unlock Excel workbook and sheet password. For complex password combinations, it may take hours or days to fully crack the password. But I have used it several times over the past few years. I need to unlock the actual workbook since when I say file open and select the workbook to open, it asks for the password at that point of entry, without it you cannot even open the workbook itself let alone see or get to any of the sheets, at all. If you forget the password, you cannot unprotect the worksheet or workbook. It will not necessarily remove passwords where the project has been protected by third-party software.
Next
Removing / cracking Excel passwords with VBA
After you are done start the program again. My Manager shared an Excel workbook with all the updated details of the customer. I can't thank you enough for this great help. To avoid getting prompts when overwriting the existing file, you need to disable alerts. Please revert with your feedback at the earliest.
Next
Protect Workbook Method VBA
That folder will be easily identifiable because it contains a period in the title. Well, the manual method does not provide an easy solution due to complex steps. It would be ended in minutes if the password was less than 4 characters. Please can you help me on this. Get an Excel password utility, such as. Closing Words: Save or write the password if you were going to set up a protection for Excel file.
Next